Aramex online booking on eCourierz.com
Aramex best prices available on eCourierz.com. Using eCourierz.com or eCourierz mobile app , customers can book domestic and international couriers with debit card, credit card and net banking. Using Aramex's network in India, sending a courier is now easier than ever and just a few clicks away.
About Aramex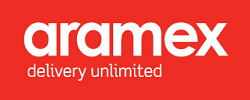 Aramex is a leading global provider of comprehensive logistics and transportation solutions. Established in 1982 as an express operator, the company rapidly evolved into a global brand recognized for its customized services and innovative multi-product offering. In January 1997, Aramex became the first Arab-based international company to trade its shares on the NASDAQ stock exchange. After five years of successful trading, Aramex returned to private ownership in February 2002 and continued to expand and excel as a privately owned company, establishing global alliances and gaining stronger brand recognition. In June 2005 Aramex went public on the Dubai Financial Market (DFM) as Arab International Logistics (Aramex) with its shares traded under ARMX. Today, Aramex employs more than 13,900 people in over 354 locations across 60 countries, and has a strong alliance network providing worldwide presence.
The range of services offered by Aramex includes international and domestic express delivery, freight forwarding, logistics and warehousing, records and information Management solutions, e-business solutions, and online shopping services.
The Indian operations of the company was launched in 1996 as Aramex India Pvt Ltd. The company provides specialized transportation and logistics services to corporate, businesses and individuals alike. Aramex also offers a wide range of domestic courier services like Express Cargo i.e. door-to-door & airport-airport, COD, Freight collect and other specialized services. Their courier tracking services helps the customers to keep a track of their parcel till it reaches its designated receiver.