Delhivery online booking on eCourierz.com
Delhivery best prices available on eCourierz.com. Using eCourierz.com or eCourierz mobile app, customers can book domestic couriers with debit card, credit card and net banking. Using Delhivery network in India, sending a courier is now easier than ever and just a few clicks away.
About Delhivery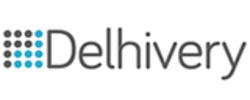 Delhivery was founded in 2011 as an express logistics services firm by a team of five -- Barua, Mohit Tandon, Suraj Saharan, Bhavesh Manglani and Kapil Bharati. The firm offers last-mile delivery, third-party and transit warehousing, reverse logistics, payment collection, vendor-to-warehouse and vendor-to-customer shipping services to e-commerce companies.
Express logistics services to be expanded to 175+ cities in India, Middle-East and South-Asia 12 more fulfilment centers being expanded to offer Delhivery Fulfilment Services across India (over 0.5 million sq ft of space). Expansion of processing capacity to over 2,50,000 shipments/day.